XOXO GOLD PLACE CARD HOLDER (SET OF 6)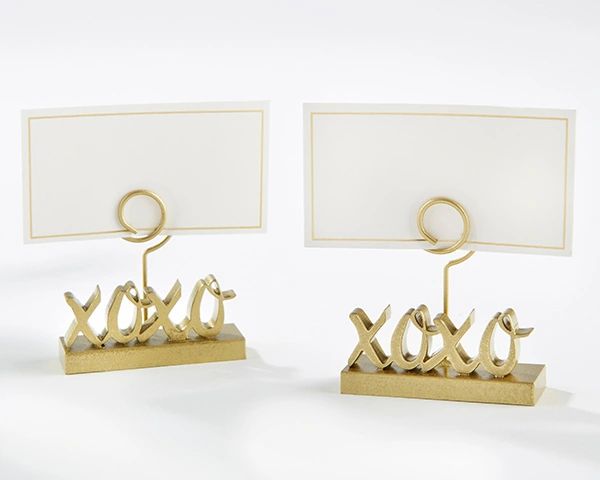 In a set of 6, our XOXO Gold Place Card Holder shares love with your guests the moment they walk in the door! These place card holders display your wedding or event place cards using a metal holder on a gold resin XOXO base, showing guests where to go simply and easily. Matching white and gold cardstock place cards are included with each set of holders. Features and facts:
NEW ITEM COMING SOON, PRE ORDERS WELCOME TO SECURE THESE NEW FAVOURS. 

Gold XOXO base place card holder with swirly stand holding included white and gold foil cards.
Measures approximately 1.53"w x 1.57"h x 0.55"d, place card measures 2.16"w x 1.18"h x 0.03"d
Sold in sets of 6 with matching place cards included.