FLAMINGO PLACE CARD HOLDER (SET OF 6)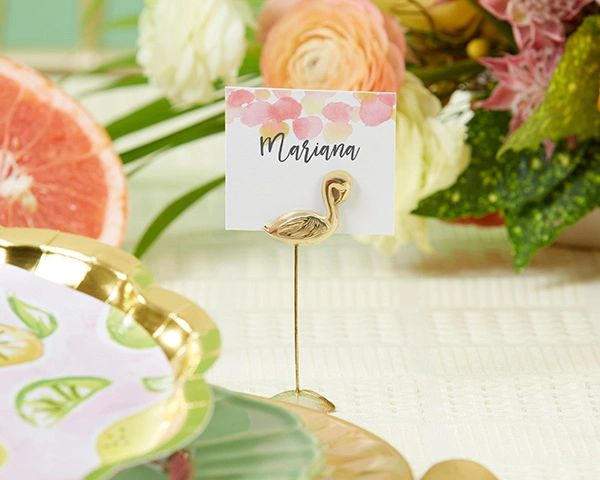 Our Flamingo Place Card Holder help guests find their seats in sunny style at your tropical or beach themed bridal shower or wedding. Available in sets of 6, the antique gold place card holders are designed to look like fun, yet regal, flamingos and come with matching place cards for a perfectly coordinated look.
NEW ITEM COMING SOON, PRE ORDERS WELCOME TO SECURE THESE NEW FAVOURS.

Features and Facts:

Standing flamingo in antique gold metal, with lip to hold place card behind the body of the flamingo. Matching place cards feature a pink, yellow and orange watercolor print.
Measures approximately 1.18"w x 2.67"h x 0.78"d
Available in white gift box
Sold in sets of 6