"A Baby Shower" Umbrella Tape Measure Favour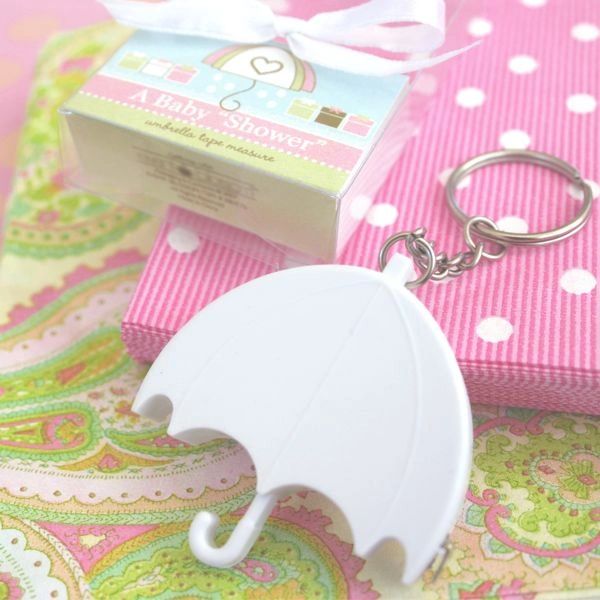 Have you heard the latest forecast? A shower is predicted in the near future! There's sure to be lots of cute presents for the baby on the way, so surprise guests with this adorable gift of their very own. This baby "shower" key chain tape measure in the shape of an umbrella is all wrapped up and ready to go. The creative packaging displays a cute little umbrella giving shelter to all the little presents. This handy little gift for guests is sure to be a hit and will be appreciated by any stylin' mumma.
These white "shower" umbrellas come neatly packaged in a clear box and finished with a white satin bow. Labelled with a the words "A Baby Shower".
Size of finished favour: 5cm x 8cm, Size of tape measure: 5cm. Tape measure length: 36"-39"/1m.
The retractable tape measures feature a semi-rigid tape with grasping hook at the end, perfect to measure small distances.