"LOVE" Chrome Pourer/Bottle Stopper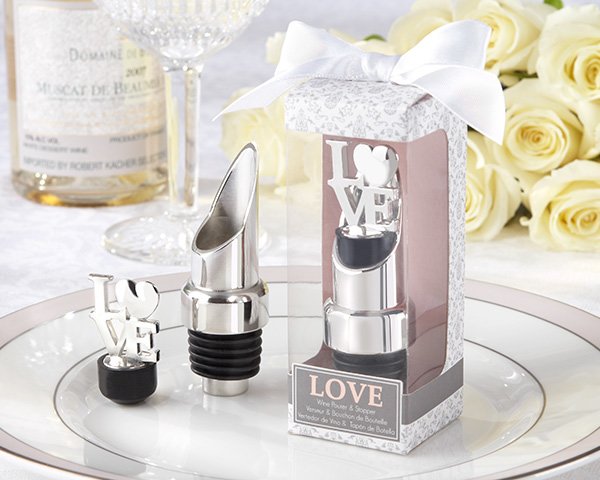 Pour on the LOVE at your party! There's a lot of heart in this classic interpretation of the word LOVE, and it will stand beautifully at the top of an unempty wine bottle in the home of every guest. This is a show-stopper! Features and facts:
New item arriving soon, please allow 2-3 weeks for delivery. Order now to avoid disappointment.

Chrome bottle stopper with black-rubber gasket and pour spout with black-rubber stopper topped with iconic LOVE design
Stopper measures approximately 7.6cm h x 2.6cm in diameter
Clear display gift presentation includes cardboard, gray and white damask design, a carnation-pink interior, and white-satin bow on top
Gift box measures 8.3cm h x 3.2cm w x 3.8cm d